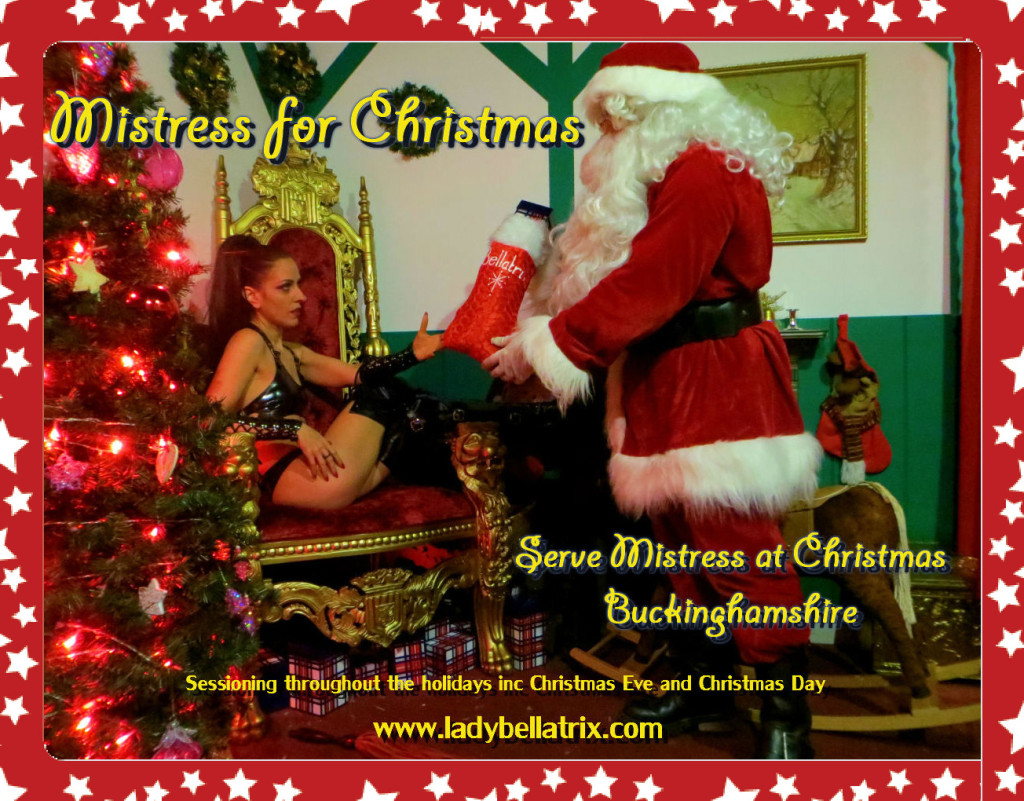 Greetings lovers and losers!
With all the hustle and bustle of the holiday season, stress levels and libido are at an all time high! Spending time with your favourite Mistress is the perfect way to unwind and forget about your worldy woes. With that I would like to announce My availability over the Christmas period.
I will be available for sessions from My private opulent chambers in Buckinghamshire from Thursday, December 17th straight through until NYE. That includes sessioning over Christmas Eve, Christmas Day and Boxing Day. Same day sessions may be possible at this location, but advance booking is highly recommended during the festive season.
I am also available for sessions in Hampstead, London during this period but please note that I will require a minimum booking of 90 minutes and 48 hours notice.
As for Christmas Day, I will be offering the ultimate Femdom GFE experience. Spend the day with Me in My personal chambers, pamper Me, spoil Me rotten, massage My perfectly pedicured feet, keep My champagne glass topped up all the while keeping Me in the mood for some festive fuckery. Special holiday tribute applies for one lucky loser.
I can hear the slave bells ringing all through out the festive season…and I'm sure you want to be a part of My holiday harem!
If you can't serve Me in person, show your Christmas little something from My wishlist
Best wishes,
Lady Bellatrix