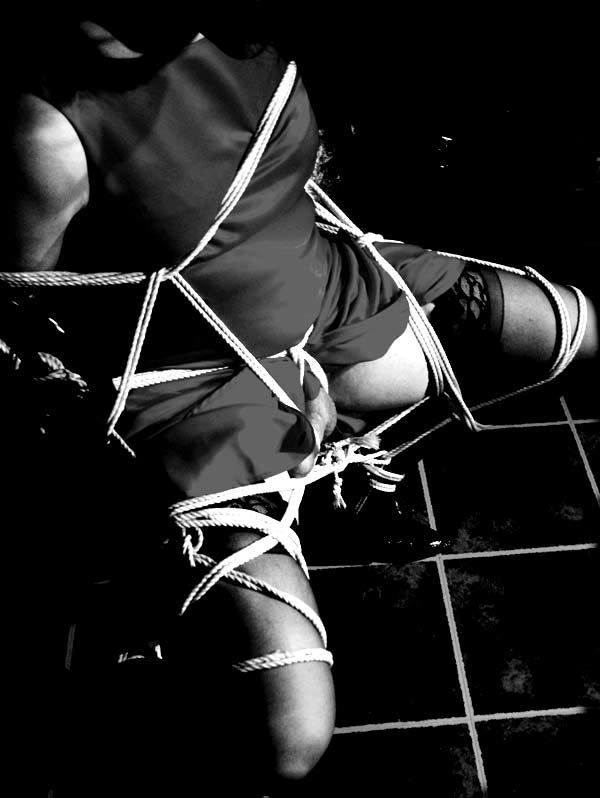 Cross dressing is strictly enforced here and often violently. Be warned! It starts immediately you enter the house. No time for niceties. Girls are given clothes to wear, I don't offer them a choice – this is not a change-away service.
I shall force you out of your clothing and into wearing high heels, stockings and suspenders, petticoats and silky underwear. I shall also want to see you dressed up wearing lipstick and make-up, just like a cheap tart. I'll do your make-up for you and I have a gorgeous wig that's just right for you. You'll look so sweet.
If I dress you like a slut then I'll expect you to behave like one. That means you will have to prostitute yourself and I shall be your pimp. I shall teach you and you can practice on my strap-on. You'll like that, won't you? Just like the girls on this page.
If you're naughty, as all young ladies are at times, then I shall punish you! Be prepared to be tied up so you don't get into more mischief but obviously, as you're a pretty girl, you won't be expected to have the same punishment as a man.
TV sluts are treated roughly because they need to be compelled to do what I want them to do. If they don't then I can always find ways to intimidate them.