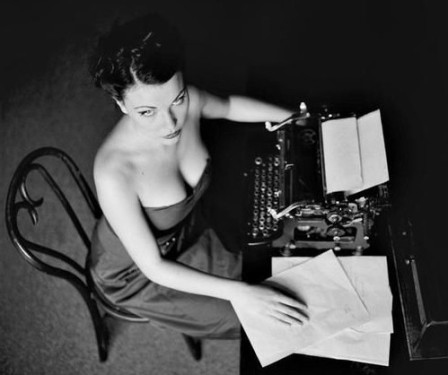 Mistress Bettie von Sade is now accepting commissions for bespoke fetish stories. These are written from scratch with the sole aim of bringing your fantasies to life.
Have you not yet taken the courage to play your kinks out in real life? Or is your fetish the kind that's not easy to physically explore?
Do you wish to be the star in a world of fantasies where everything is about you? Or are you simply looking for a new, exciting way of indulging in BDSM?
Mistress Bettie can help you experience your fantasies first hand, no matter what they are. No one could do this better than Her, having lived the fetish lifestyle for many years, and being a published writer outside the BDSM scene. See Her blog to get a better idea of Her writing style. She's also happy to work with fantasies that are not BDSM-related.
The introductory offer is a tribute of only £50 per story (1-3 pages in length, font size 12, single-spaced, .docx or .rtf format).
If this has sparked your interest, contact Her at [email protected] to discuss further. You can also look at Her website for more details: www.bettievonsade.com.
Please note: the only fetishes Mistress Bettie won't work with are the ones involving minors in any way, or cruelty towards animals.
Femme Fatale & Fetish Writer | Meditative & Therapeutic BDSM Experience | http://bettievonsade.com  | http://mistressbettievonsade.wordpress.com  | #FemDom #Domme #Dominatrix