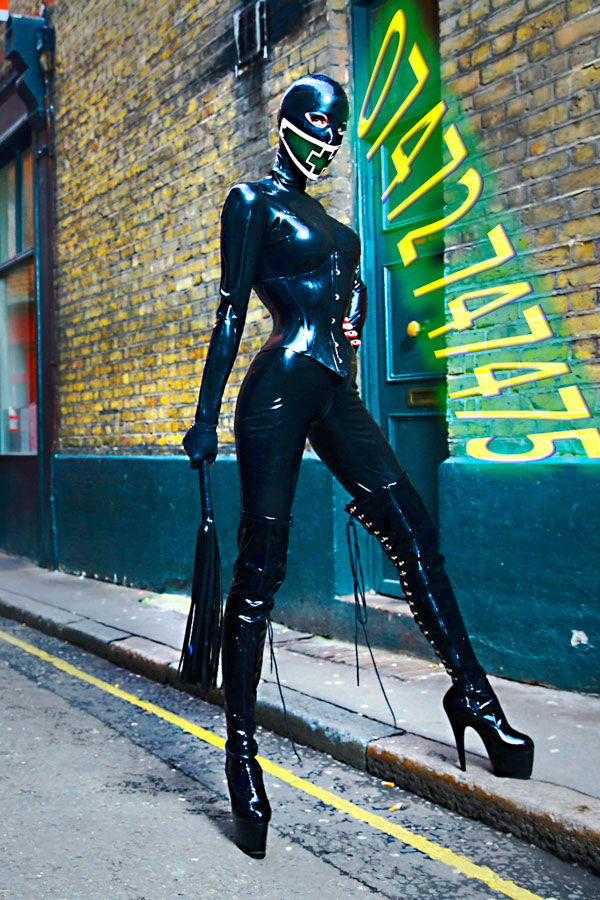 KINKY, WILD, CREATIVELY PLAYFUL, and FULL of  FEMININE ARMOR ,- best ways to describe MORANA. SHE plays with no safe word , but safely.  SHE is the one who will take you to the very edge of your being. Domination for HER is the way of expressing herself creatively, so be prepared to leave your box and walk the path that has never been walked before. HER sessions are energetic, lively, and loaded with a good sense of humor.
​
"EVERYONE CARRIES A SHADOW, AND THE LESS IT IS EMBODIED IN THE INDIVIDUAL'S CONSCIOUS LIFE, THE BLACKER AND DENSER IT GETS",- Jung wrote. MORANA is a good psychologist and a mentor who will direct you onto the path of realizing your submissive self. JUST LET YOURSELF GO!!
​
SHE believes pain to be form of therapy and takes great pleasure in hard impact play. Nonetheless, lighter sessions are also possible – she is a master in Japanese bondage, and , of course, SHE loves to be worshipped and adored!! HER sessions carry a meaningful sense of energy exchange, based on mutual understanding of each other's needs and "shadow" desires.
​
HER favorite  play spaces are : The Serpent Rooms , The Bunker, & The Blue Door Dungeon .
​
MORANA does not accept same day bookings. Outcalls are possible if arranged in advance.
SHE also travels internationally.
​
Please note that HER Art of Domination does not involve or include any sexual acts between HER and HER slave in possession.