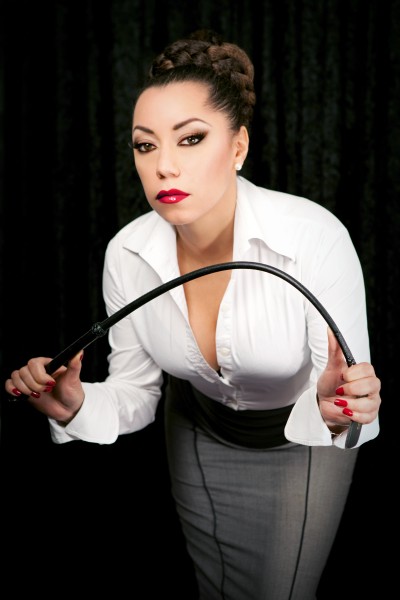 I want to tell you about the Lady Seductress
I am new to 'the scene', BDSM and Doms, and while it is something that has been my fantasy for a long time it wasn't something I've felt like I could explore. This changed a few months ago, and I decided that it was something that I wanted to do.
I had visited a couple of Dominatrixes before seeing Lady Seductress, and while they were really valuable experiences they didn't make me want to go back. It might sound cliche, but there was just something missing from them.
Not so with Lady Seductress. Looking at her website she seemed like everything I could be looking for: a beautiful lady, exciting looking chambers, a full range of different sessions offered – exactly what I was after.
Feeling nervous I sent my email – saying that I wanted to explore pain, to be bound and helpless and be pushed all the way to my limits and to be rewarded with anal play if I was deserving. Her response came much quicker than I expected, and after a few confirmations I had a session
booked.
The day finally came. Following Mistress's instructions I arrived at her door, was greeted by her magnificence, a stunning and seductive mistress, and was led to her chambers.
The session itself was perfect. Mistress understood what I wanted. I had asked for pain, and pain I got; bitter sweet pain, always different and always exploring something new. The cane took me to my limit. It left its mark on me for days after, but I cannot wait to hear her commands again, to count each stroke and thank Mistress for them.
She spoke to me throughout, knowing I was new, asking about my experiences, and what I had tried, but always in command. My mistakes were quickly punished as she taught me how I should serve and please her. If I am lucky enough to kneel before her again I will remember these lessons.
If you are interested in seeing a dominatrix for the first time I would recommend Lady Seductress without hesitation – I will be asking for another session and I have no doubt that I will be plunged further into wonderful submission.
slave grimnar