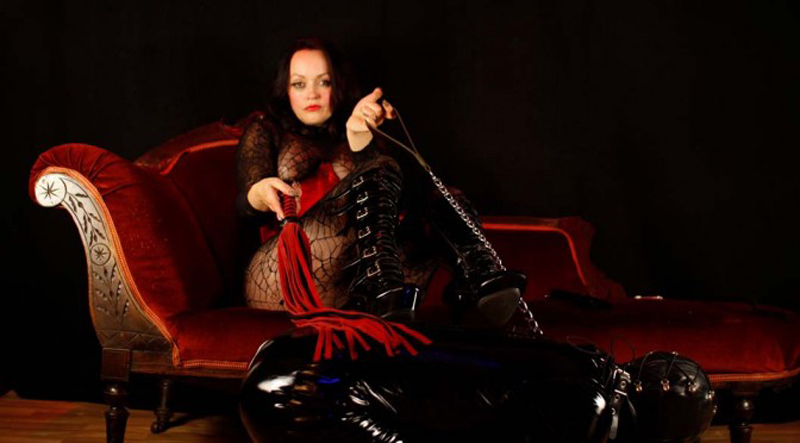 Mistress Flower of Scotland
Lincolnshire, London North, East, West & Central London, International, Middle East.
I am a beautiful, strong minded wee Scots Lass but don't be fooled by the fact that I am small, as they say dynamite comes in small packages. I will take control, intoxicate your mind and captivate your attention forever. Do not let my prettiness or sweet smile fool you. I am an experienced and dedicated Pro dominatrix with a dark and infinite imagination who loves to be worshiped. I have been very dominant from a very young age and love bossing and telling you what to do with my beautiful Scottish Accent. I am a very well educated woman BA Hon along with being a Business women so do not waste my time I hate time wasters, as we would say in Scotland Get On Your Bike.  I welcome those of you who are experienced as well as Newbies, as for newbies I will ease you in and you will be in safe hands as I am very responsible Dominance. It is important to me to connect with those who are privileged enough and whom I allow to spend time with their beautiful Mistress.
Do not judge me by my looks, appearance and what you see here alone. I guarantee you will severely underestimate me and my capabilities if you do. I will take great pride in showing you what I am capable of. I love to have fun in session and I have a wicked sense of humour, Scottish style but be warned I can change very quick in my mood, you have been warned J lol.
I have my own private chambers in Spalding, Lincolnshire and very soon my own private Chambers in Egypt so those of you who are lucky to serve under me can holiday and serve at the same time.  I also session in London now and I also cater to out calls within central London please read my website carefully all details are on Do not ask me stupid questions. (I travel International & Middle East for sessions as well so treat your Mistress to come out and see you, details on website)
Some of my favourites but go onto my website for more details about me and my sessions; I am the ultimate Foot Goddess and I can be very creative with this I have tiny size 3 feet, Goddess worship what more can I say I am a Scottish Goddess as for Queening and Rimming this is a privilege If I allow you this and you will need to serve me well, I love Trample sessions with my wee feet Standing upon you and Crushing you with my big Scottish bottom, Ball busting I am your Mistress I can kick true Glaswegian style this is my stress relief lol, I love Fighting and I am experienced in my Kick Boxing and Boxing as I have done this as a sport I also do wrestling my clan are Warriors so fighting comes natural to me, Smoking Torture I love a cigar or a menthol and yes it will hurt, CP in true Corporal punishment style, Fantasy Kidnap I carry this out from my own private chambers in Lincolnshire properly, read my web site, Financial Servitude you need money for serving me Financially I am very use to being spoiled and I mean that no joke, Water sports true Scottish highland spring of Golden splendour .
I do not have sex or give sexual relief this is clearly stated on my website I do not want you for this so do not insult me in asking this.