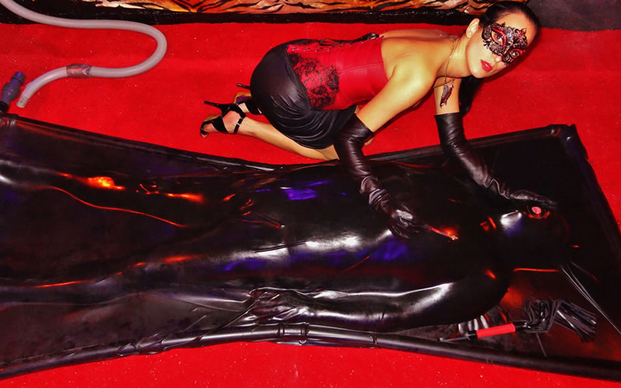 Please note that this type of session must be booked in advance.
I am sure that if you love breath play and sensory deprivation then you will definitely enjoy this session!!
Vacuum bed session – the vacuum bed is both a bondage and sensation device. This is to experience a degree of sensory deprivation. The user/sub is unable to move significantly and is unable to speak or see. The tube is running outside of the vacuum bed into the person's mouth so he can breath.
During the session : stroking or tickling, vibration device can be used
If you wish you can use safe words : as you can't speak that will be whistle or rapid breaths.
Please note that people who get claustrophobic don't enjoy it as much.
At the start of the session earplugs or a hood can be used to reduce discomfort in the ears, the vacuum won't be on for whole session.
Donation details for vacuum bed session:
30 min session – £110
45 min session – £140
1 hour session – £170
Special offers for vacuum bed sessions are available only to regular clients.
Deposit maybe required for longer session.
If you have any questions call me to discuss.