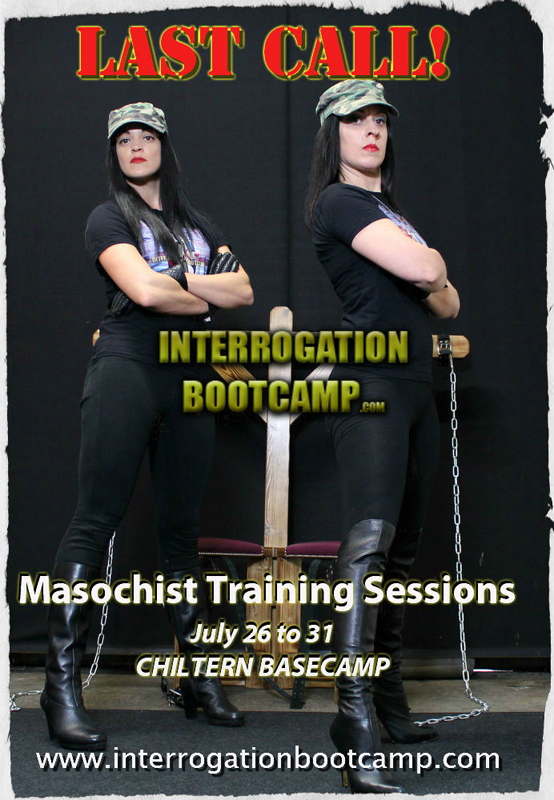 Memo from the Department of Foreign Affairs
Since 2012, the combined forces of our two Special Agents has spread across the United Kingdom territory nearly depleting all of the sub-species known as man. So powerful have their ferocious tactics been with "the weaker sex" in INTERROGATION BOOTCAMP, The High Commandress of The Female Supremacy has decided it is time for reassignment.
In her recent clip, Special Agent Hunter had demonstrated that she would do anything it takes to continue the mission against the subspecies. So impressed was the The High Commandress, that she has decided to send Special Agent to a new, uncharted territory – top secret, of course.
In months to come, The High Commandress will be deploying Special Agent Bella to set up further camps in the French speaking territories (namely Paris and Zurich) although she will continue to be stationed at the Chiltern Base Camp to monitor the subspecies known as "man".
What this means is that they will conduct one final mission. The two Special Agents will be offering one final chance to surrender to them in the UK. For those insubordinate males who feel they have what it takes, they will be conducting MASOCHIST TRAINING SESSIONS at the Chiltern base camp.
From July 26th to 31st they are offering one to one Masochist Training Sessions for £300/hr.
During basic Masochist Training, the subspecies known as "man" can expect the following (but not exhaustive) list of activities:
– interrogation
– psychological warfare
– women in uniform
– Corporal Punishment (from mild to extreme)
– military role play
– mind control
– fear play, power play, TPE
LAST CHANCE! For sessions with INTERROGATION BOOTCAMP in the UK
CHILTERN BASECAMP – JULY 26 to 31
The question remains….
ARE YOU MAN ENOUGH?
(offer only open to residents of UK or European nations)