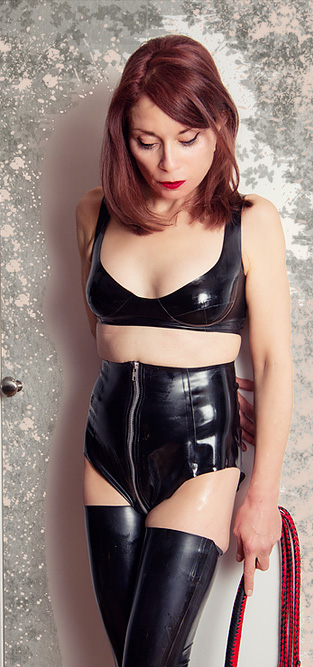 I am first and foremost a Goddess. I am elegant, intelligent and creative. I can also be quite cruel when I feel the need. I am the beautiful Alpha Femme personified; confident and in charge. I am also an accomplished Dominatrix and Mistress. My passion is the art of the D/s dynamic and the thrill of the power exchange. Once I take control and lead you where you desperately long to go you are completely mine. I also love all manner of fetish play and offer gifts of a darker kind to those who hunger and thirst for something more.
I see submissives, sissies and masochists as well as those who just want to let go and have a sensually controlling female direct them. Novices are also welcome; it excites Me to pull you into this world and create an experience you will crave again and again.
I enjoy all My stated interests and delight in taking your kink and using it to control and manipulate you.
I offer a unique interaction in a safe, private setting. However, it must be mutually enjoyable. To that end I am selective. If our interests do not align or I feel the chemistry is not right we will not meet. My style ranges from sensual to severe and all play is consensual. If you do not know your limits I will find them. My demeanor upon initial contact will be neutral; yours should be polite and respectful.
I see select clients by appointment only. If you do not see your desire listed you may ask if it is available for exploration. I do not offer any escort services nor do I see couples. BDSM/Fetish play only.