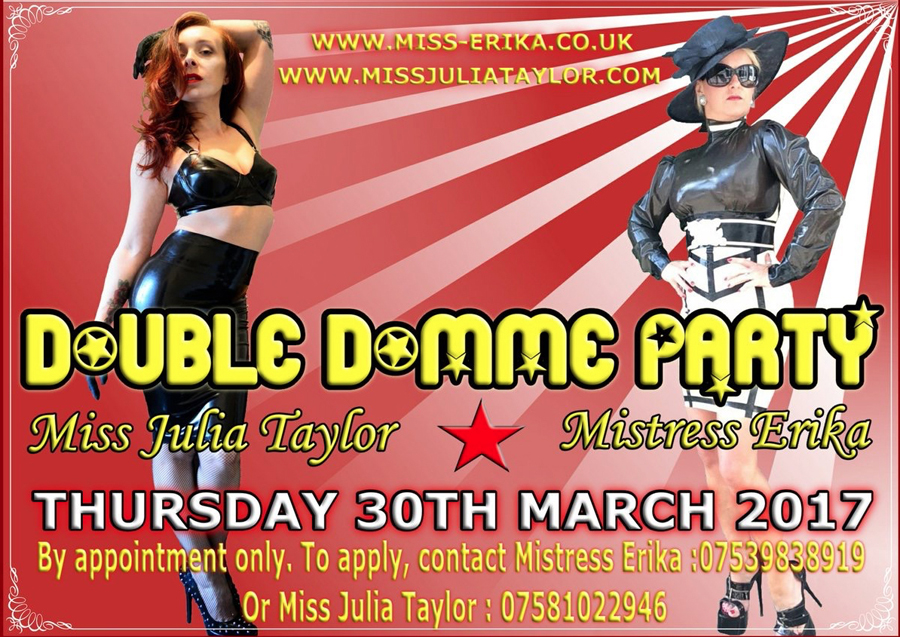 Thurs March 30th will be a day of much debauchery and merriment, my dears.
For on this day Mistress Erika and myself shall be holding a Double Domme Party all day long. Our gathering is to be held at Mistress Erika's fabulous and fully equipped playrooms.
All manner of depraved activities shall be on the cards.
Our day shall run from 11:00 sharp till last appointment at 18:00, this means spaces are limited. Do not delay in submitting your application to attend.
Do you have what it takes to satisfy this exceptionally depraved duo?
http://missjuliataylor.com/Blog/post/4/double-domme-party-30th-march/