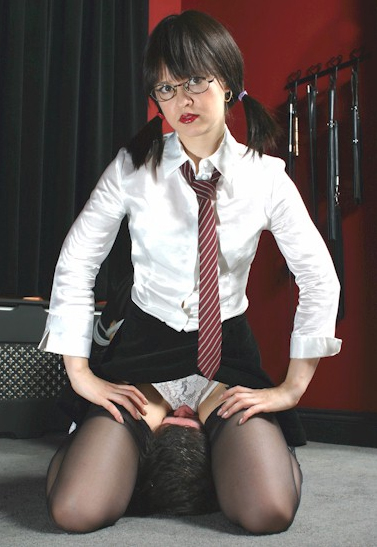 I am Mistress Lubyanka, a Russian lifestyle dominatrix who absolutely adores having slaves under my control, to use and abuse for my pleasure and gratification.
For those who don't know, Lubyanka was the infamous KGB headquarters in Moscow where enemies of the Soviet state were interrogated and tortured.
I remember, when growing up back home in Soviet Russia, hearing of how  female  KGB   officers   were   often  assigned  to  control  male captives and to extract confessions from them by utilising their exclusive "charms."
Even at an early age such a notion aroused me and whilst many of my contemporaries dreamt of becoming engineers, doctors or cosmonauts my ambition was to join the KGB. Not because I am a sadist but because the thought of having males under my control really excited me.